Early stage commercialisation efforts are underway along three
fronts with partners from Europe and Australia.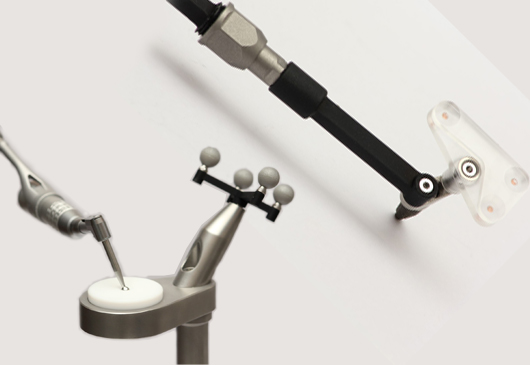 Our work in navigation systems for neurosurgery and orthopaedics aims to widen the routine use of computer aided surgery in dental implantology. Efforts underway focus on pre-operative virtual planning in conjunction with live tracking of surgical instruments and use of surgical guides can provide valuable assistance with correct implant placement in difficult clinical cases.
Research underway is focused on simplifying the procedures and tools for routine implant surgery using navigation while achieving an acceptable clinical accuracy. Specific examples include:
Expansion of capacity to import ENT tracking technology into navigation systems

Lightweight reference/calibration of tool design

Augmented Reality (AR) technology integration with image-guided surgery

IGS applied to Total Knee Replacement surgery
Publications: (1) A new navigation system for dental implantology; (2) Large defect rehabilitation of upper jaw
JOINT ARTHROPLASTY PSI SYSTEMS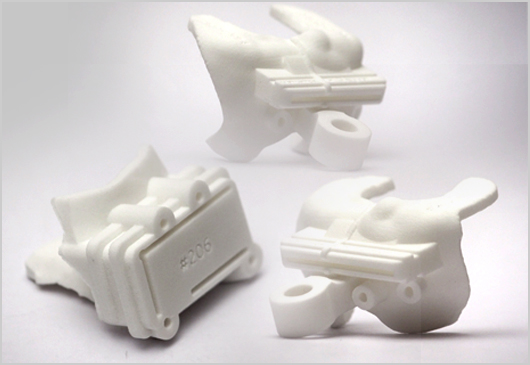 BresMedical has been applying its biomedical software expertise to the design of new systems for patient-specific instrumentation. Research is currently focusing on:
Enabling the adoption of different prosthetic systems with their respective alignment and resection parameters

Optimising PSI design to produce highly accurate transfers of virtual planning onto the actual patient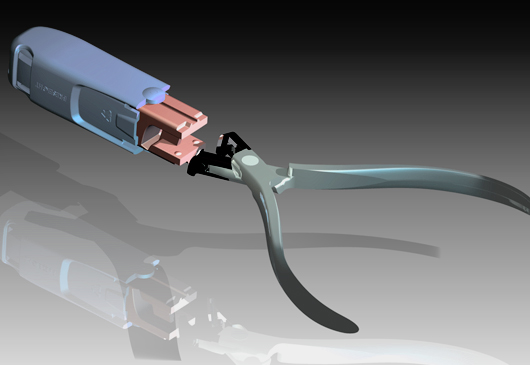 The ReTool™ line of orthodontic cutters are laser crafted and machine finished. Comprised of surgical stainless steel, the replaceable cutting tips are constructed of a durable tungsten carbide to provide superior strength. The long ergonomic handles ensure a comfortable grip while a pin joint provides reliable smooth action and ensures the tips align perfectly. Round, smooth edges ensure maximum patient comfort and safety.
Each cutter comes with replacement tips in an autoclave sterile housing cartridge. The novel cartridge feature, patented in both Australia and the United States, eliminates the time and expense of tip refurbishment. Removing and replacing a blunt tip is quick and hygienic. No disruption in patient care; no need for multiple cutters.
BresMedical is engaged in several research collaborations with partners
from the United Kingdom, Europe and Australia.
CELLULAR STRUCTURES FOR OSSEOINTEGRATION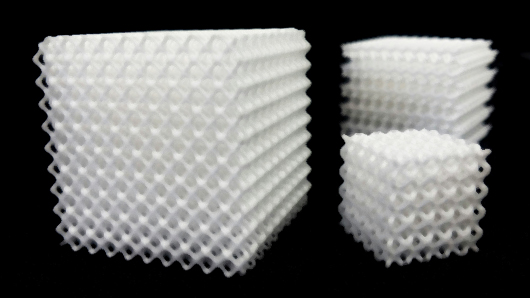 Our research aims to develop methodology and software tools to generate conformal cellular structure for integration into the designs of complex parts at selected locations to reduce weight and material usage.
A particular focus is the application of cellular structures to implantable prostheses used in maxillofacial and orthopaedic surgery to promote osseointegration. Working parts are 3D manufactured in both Cobalt Chrome and Titanium alloys using direct metal laser sintering (DMLS) technology and PA2200 (biocompatible Nylon) using selective laser sintering (SLS) technology.
3D MULTIFUNCTIONAL COATINGS FOR BIOMEDICAL APPLICATIONS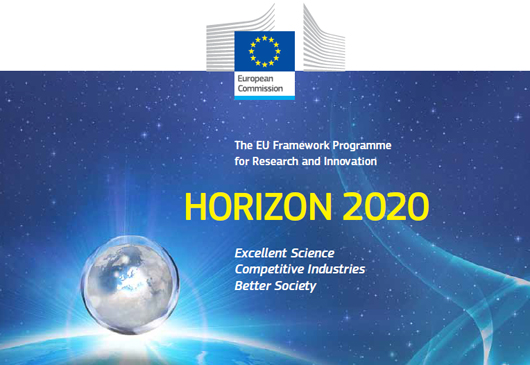 BresMedical is engaged in an innovative European-Australian project (NEXT-3D) which aims to develop the next generation of multifunctional 3D materials for orthopaedic and dental implants using 3D Printing, enhanced coatings and medical translation.
Multifunctional materials with drug delivery and antibacterial properties promote healing and can reduce and prevent unexpected effects on patients. Research is being conducted following a multi- and inter-disciplinary research methodology designed to develop innovative biomedical materials using advanced processing technologies like Selective Laser Sintering.
In September 2014 The NEXT-3D project received funding from the European Commission through the Horizon 2020 Research and Innovation Framework Programme.
MEDICAL IMAGE PROCESSING FRAMEWORKS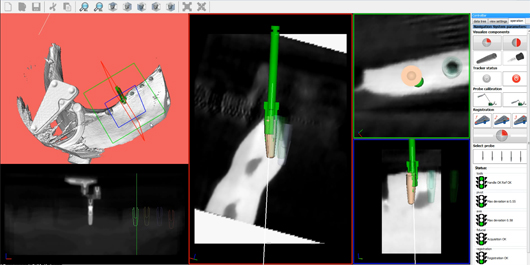 The main outputs of this research have been the ImplaNav and Free Form Design software and customised vertical applications for planning orthopaedic surgery.
We are looking to integrate more visualisation/interaction frameworks for processing medical images including VTK, OpenMAF, OpenCV, ITK, OpenCascade and Cinder.