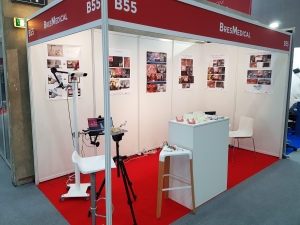 BresMedical Pty Ltd, a newly formed company focused on medical research, is part of the BreseightGroup of companies. We have established strong collaboration with European oral and maxillofacial surgeons to provide solutions through advanced manufacturing methods, including selective laser sintering (SLS) and direct metal laser sintering (DMLS) technology.
The company recently launched ImplaNav™ – an innovative system in oral implantology and image-guided-surgery. Our in-house software team designed the software for the ImplaNav™ navigation system from its conception to full development.
BresMedical is currently working on providing software solutions for orthopaedic and maxillofacial surgery and is extending its capacity to supply virtual planning software, design and manufacture for Patient Specific Instrumentation (PSI) solutions for knee-shoulder-ankle arthroplasty.