[title size="2″]Patient Specific Instrumentation (PSI)[/title]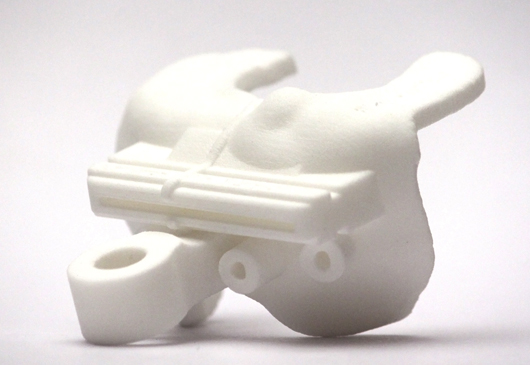 Joint arthroplasties such as total knee, ankle, shoulder and hip replacement require removal of bone tissue prior to the insertion of the prosthetic component. Pre-operative surgical planning helps the surgeon plan the bone resection in order to restore mechanical alignment. The choice and preparation of the resection surfaces is therefore paramount for the success of the surgical procedure.
Patient Specific Instrumentation (PSI) enables the surgeon to transfer virtual planning onto the actual patient during surgery and thus accurately perform main resection or pinning procedures.
BresMedical provides the following services:
[checklist icon="external-link-sign" iconcolor="#dd1111″ circle="no"]
Virtual planning software for total joint arthroplasty – customised to a specific implant system
Patient virtual planning remote management via secure access
PSI design according to virtual planning
PSI manufacture via selective laser sintering (SLS) technology
[/checklist]
[separator top="20″ bottom="20″ style="shadow"]
[title size="2″]RAM Anatomical Models [/title]
Simulation, Surgery, Reference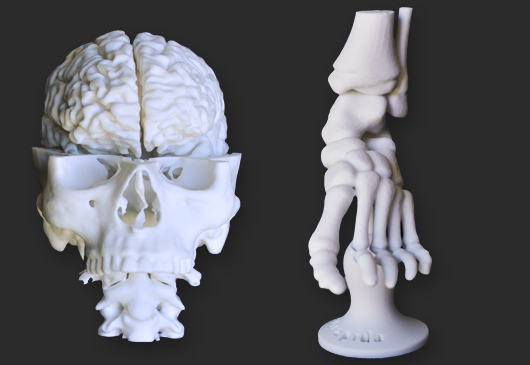 RAM (Rapid Anatomical Models) are patient-specific anatomical replicas to assist physicians and dental practitioners with diagnosis, pre-surgery evaluation, planning and operation simulation. BresMedical offers three varieties of models to provide surgeons with a better understanding of patient anatomy.
Designed from subject-specific CT scan data our RAMrapida models are an exact 3D replica of the patient's anatomy and can be ready for delivery within 48 hours from order. Our RAMsterile range is designed for use under operating conditions. Our RAMdue range provides two duplicate anatomical models, one for pre-surgery simulation and an optional sterilised model for use during surgery.